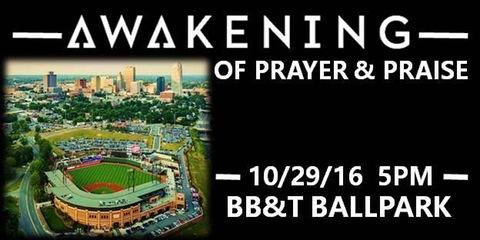 October 29, We will come together as a city united to pray for, honor, and encourage each other and the spiritual leadership in our community-
OUR CHURCHES AND LOCAL MINISTRY LEADERS
OUR EDUCATORS AND EDUCATION SYSTEM

OUR FIRST RESPONDERS AND MILITARY LEADERS

If you are personally connected in these areas and they are important to you, please make plans to join us.
If you are connected to others in these areas, please invite them to join us so that we may publicly encourage them and show our community support.
A truly interactive prayer and praise experience for the whole family!
Including special concert by Chris August!!
"If my people who are called by my name will humble themselves and pray and seek my face and turn from their wicked ways, I will hear from Heaven and will forgive their sins and restore their land."  2 Chronicles 7:14
The time is now-
We will Pray, We will Praise, and we will Celebrate!
Be one of 10,000 voices to join us!

For information on private seating or sponsorship opportunites please contact info@energizeministries.com.
For volunteer opportunities please click here.