http://www.letshavechurch.com/
"LET'S HAVE CHURCH!!!" is not your average Bible game.  Enjoy 3 hilarious rounds of  trivia and action packed play in the comforts of your own home! CLICK HERE to see a family playing the game!

"We Specialize In Entertaining Training For Church Families Across The Country"

This 3-hour interactive event is designed to empower families through three levels of entertaining training, climaxed by an exciting, full set, T.V. style game show.  CLICK HERE to view our online brochure.
Alright everybody…get a friend…grab a buddy, it's time to play a sample of the "LET'S HAVE CHURCH!!!" Family Party Game.
CLICK HERE to play!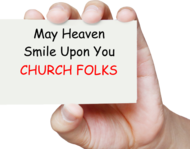 Call for Information- +1.888.553.8742  We are open 7 days a week.